This one is for my friends (Zane!) and family (parents!) coming to visit, plus that nice couple from Chicago I met on the Flygbussarna back from the airport: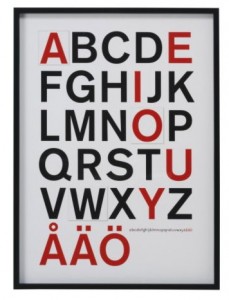 Top 5 words to know in Swedish:
Hej / Hejdå = Hello / Goodbye. Sounds like "hey"/ "hey-doh". Variations = hej hej (hi!)
 Ja / Nej = Yes / No. Sounds like "yaw" / "nay".
Tack = Thanks. Sounds like "tack". Variations = tack tack, tack så mycket (thanks!, thanks so much)
Ursäkta = Excuse me. Sounds like "oo-shek-ta". Variation = ursäkta mig (excuse me)
Sverige / Svenska = Sweden / Swedish. Sounds like "sveh-ree-ya". Always interesting to learn how people in other countries say their own country or language. Kinda makes it weird we don't just say it like they do…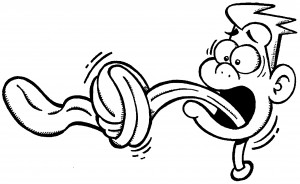 Top 5 things to know about Swedish Pronunciation:
å = sounds like "o" as in "hoard"
ä = sounds like "ai" as in "hair"
g = sometimes sounds like a hard g, sometimes sounds like a "y". Gatan (street) sounds just like its spelled, but anything that ends like "berg" sounds more like "berry".
k = sometimes sounds like a hard k, sometimes sounds like a "sh". Kök (kitchen) sounds like "sherk", and kötbullar (meatballs) sounds like "shut-boo-lar".
j = basically just totally unpronounceable to a non-Swede. It's sort of like blowing air, but more complicated. Notoriously, the hardest words to pronounce in Swedish are the words for "seven" (sju) and "nurse" (

sjuksköterska

).
To hear some Swedish words spoken by real Swedes, here are some examples:
And for some clothing words I especially tried to learn:
And when in doubt, make it even more melodic, just like the Swedish Chef:
As an extra bonus, here are the (mac) keyboard shortcuts for those Swedish vowels!
å = option-a
ä = option-u, a
ö = option-u, o