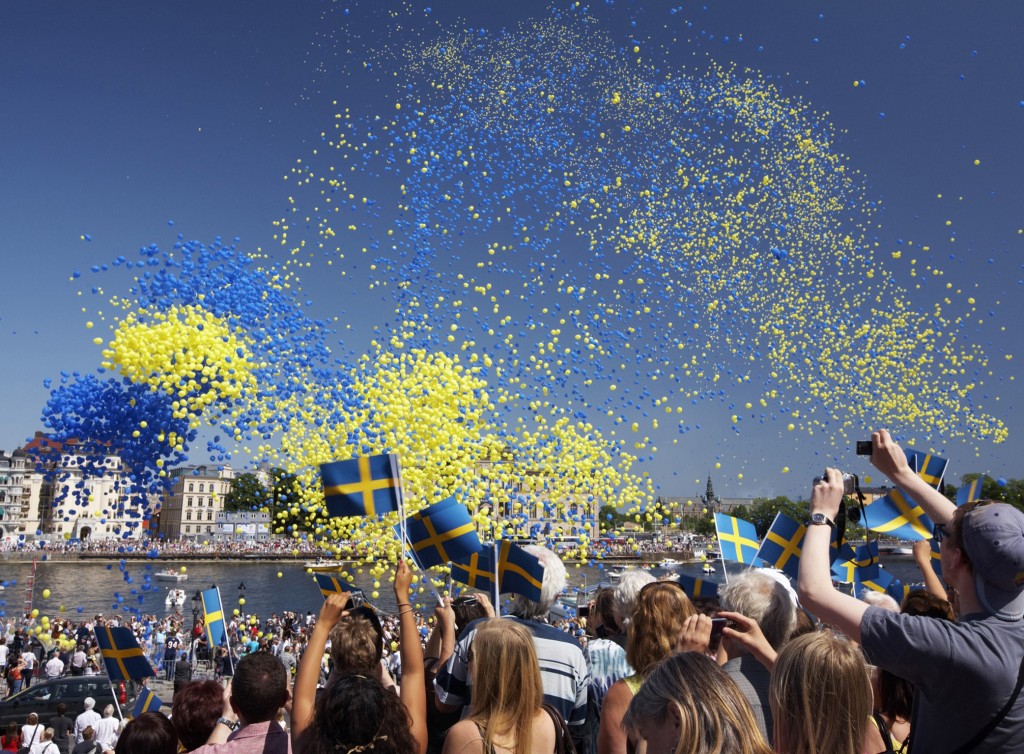 June 6th is Sweden's National Day. Technically it commemorates two occasions: on that date in 1523, Gustav Vasa (infamous Swedish hero) was elected king, and on the same date in 1809, the country adopted a new constitution. But it wasn't a national holiday until 2005, and as it turns out, Swedes are just as confused as to what to do with it as anybody else is.
Mostly its just a chance to enjoy a day off work, hope that the sun is shining (good luck with that), and try and find some blue flowers (the royal palace seems to stick with yellow and purple as the closest bet: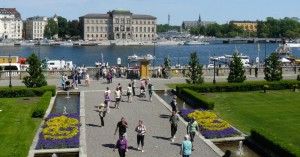 So, that's what I did: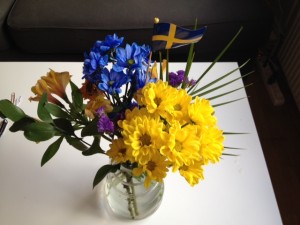 Happy National Day!